Second largest US brokerage chases after Chinese investors.
Marketing US homes to Chinese investors living in China is good business, and some US brokerages have specialized in it. But now it's big enough for Warren Buffett. "Warren Buffett," "Berkshire Hathaway," and "Coca-Cola" are well-regarded brand names in China. So all that was needed was a major Chinese platform to market American homes to Chinese investors under those names, on a scale never seen before. And voila.
Berkshire Hathaway HomeServices, a subsidiary of HomeServices – the second largest residential brokerage in the US, according to its website – which is a subsidiary of Berkshire Hathaway Energy, which is a subsidiary of Berkshire Hathaway (or something like that) announced on Monday that it had inked a marketing agreement with the Chinese property portal Juwai.com "to syndicate all of its franchisees' residential listings."
Juwai.com claims to have "roughly two million visitors monthly." That's a lot of Chinese investors that might go shopping for some American residential property.
Millennials in Vancouver, Canada, have already felt the full benefit of Chinese investors. As home prices have skyrocketed beyond the reach of Canadians, the government of British Columbia imposed a transfer tax in August last year targeted straight at non-resident investors. It didn't take long for these non-resident investors to show up further south, according to Bloomberg:
About half of the homes sold in Seattle's suburbs are going to Chinese buyers, with many of the transactions requiring the use of interpreters, international banks and multiple escrow deposits, according to Dean Jones, chief executive officer of Realogics Sotheby's International Realty. That's up from about 30 percent last year, he said.

"This is Vancouver 2.0," said Jones, who lived in the Canadian city about two decades ago, when the capital flow from Asia started to accelerate. "A lot of the same motivations and goals are being replicated in Seattle."
Now favorite Uncle Warren Buffett is going to make it a lot more convenient for Chinese investors to find just the right home in the US, jack up prices by creating nearly unlimited demand, and buy what plain Americans can no longer afford to buy.
HomeServices of America, according to its website, is the second largest residential brokerage the US, with "nearly 30,000 real estate professionals operating in nearly 600 offices across 28 states," facilitating over $94 billion in residential real estate sales in 2016. It has a network of over 375 franchisees with over 46,000 agents. And its listings are going to be advertised in China.
There's more in this propitious announcement:
Berkshire Hathaway HomeServices also launched a banner advertising campaign on Juwai.com to promote its brand, home page and listings to Juwai.com's audience. The alliance makes Berkshire Hathaway HomeServices a dominant brand on one of the world's most popular real estate search sites.
And more, from Gino Blefari, CEO of Berkshire Hathaway HomeServices:
"The Chinese have overtaken all nationalities besides Americans as the leading buyers of property in the US. Our efforts through Juwai.com, and through existing marketing agreements with The Wall Street Journal/Asia and Mansion Global Wechat Channel, make it much easier for Chinese real estate buyers to find and shop our property listings."
The portal says it attracts "high-net-worth consumers who are ready to buy homes in the US." It "hosts its sites and services on both sides of China's 'great firewall,' enabling Chinese consumers access no matter where they live and buy." So this is going to be a hassle-free transaction.
You can already check out some pricey American homes under Berkshire Hathaway's brand on Juwai.com, though it's helpful if you can read Chinese:
http://www.juwai.com/berkshirehathawayhs/listings
The Berkshire Hathaway page on Juwai.com "includes Berkshire Hathaway HomeServices' real estate market perspectives," so some special hype beautifully tailored for Chinese investors, "and it provides access to the network's listings – lots of them."
For example, Juwai.com lists this flagship 7-bedroom, 13-bath house on 1690 San Remo Drive, Pacific Palisades, CA, at $38 million: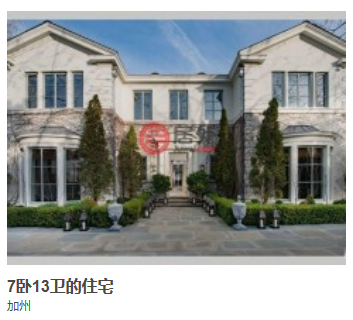 The house has a Zillow estimate ("Zestimate") of $31.4 million. It was first listed in May 2016 for $42 million by Berkshire Hathaway, but failed to sell. The listing was pulled in November – and relisted in February 2017 at $38 million. Maybe a Chinese investor will bite.
Kerry Donovan, VP of Marketing for Berkshire Hathaway HomeServices, put it this way in the press release:
"Our listings and banner ads are on display inside and outside of China. This is a huge differentiator for us."

"We will continue refining our global listing-syndication program to bring the most value to our domestic franchisees based on international buying activity and search patterns. Juwai.com is an important step toward our overall strategy."
So it's official. Homes in America are a global asset class. Warren Buffett is going to get his cut on those transactions. Perhaps he can fund the purchase through a mortgage from Well Fargo, sell buyers a homeowner's insurance from Geico, add some electricity from one of his utilities, and so on. Hopefully Chinese investors, of which there are many millions, will blindly dive into the US market to create some new demand and drive home prices further into the sky. It would make everyone happy. What worked in Vancouver and Toronto can certainly work anywhere.
Why is everyone afraid of breaking the addiction? Read…   "Canada: Irrational Exuberance?" Wild Housing Speculation Drives Entire Economy
Enjoy reading WOLF STREET and want to support it? You can donate. I appreciate it immensely. Click on the beer and iced-tea mug to find out how:

Would you like to be notified via email when WOLF STREET publishes a new article? Sign up here.