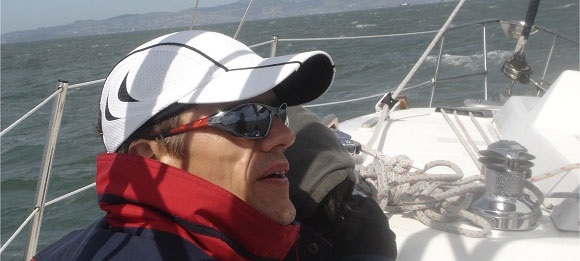 Founder and publisher of WOLF STREET, where he tells the stories behind business, finance, and money.
He launched WOLF STREET in 2014 to replace his first platform, which he started in 2011, but had to abandon due to its ghastly name (here's the story on that):

Wolf lives in San Francisco. But it was in Texas and Oklahoma where he went to high school, college (Midwestern State), and grad school (MA at Tulsa University, MBA at UT at Austin), and where he worked for many years, including a decade as General Manager and C.O.O. of a large Ford dealership and its subsidiaries.
But one day in 1995, he quit and went to France for seven weeks to open himself up to new possibilities, which led to a life-altering three-year journey across 100 countries on all continents, much of it overland, that almost swallowed him up.
MY TWO BOOKS
BIG LIKE: CASCADE INTO AN ODYSSEY, the travel memoir of an almost regular guy who gets totally unstuck in Tokyo.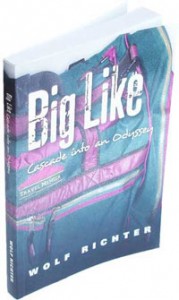 What readers said:
"A must-read for everybody trying to understand the enigma inside the riddle of Japan."
"Funny as hell non-fiction book about wanderlust and traveling abroad."
"Super enjoyable, great antidote to everyday life."
"And then there is an incredible climax. Let me just say that it's full of cultural complexity, passion, and shock."
"Super book, really only put it down to go to meetings, meals, etc. Bravo."
Read the first few chapters of  BIG LIKE on  Amazon.com
TESTOSTERONE PIT, a short, edgy, and humorous novel about car salesmen, their customers, managers, and shenanigans at a large Ford dealership. It will forever change the way you think about buying a car. Written by an insider (yours truly).

What a reviewer said:
"Before ordering, I read a review that said this book had too much profanity. Of course, this meant that I had to read it. Anyone who has been in the car business knows that profanity is a way of life. You can either bleep it all out — annoying — or you can sanitize it — not authentic. The characters are true to form, including the customers who are usually left out of the equation as key actors in creating the circus atmosphere at some dealerships. It's an easy, entertaining afternoon read full of great humor and belly laughs. And, it's cheaper than a movie."
Read the first few chapters of  TESTOSTERONE PIT for free on  AMAZON.
MY VIEWS…
…out the window: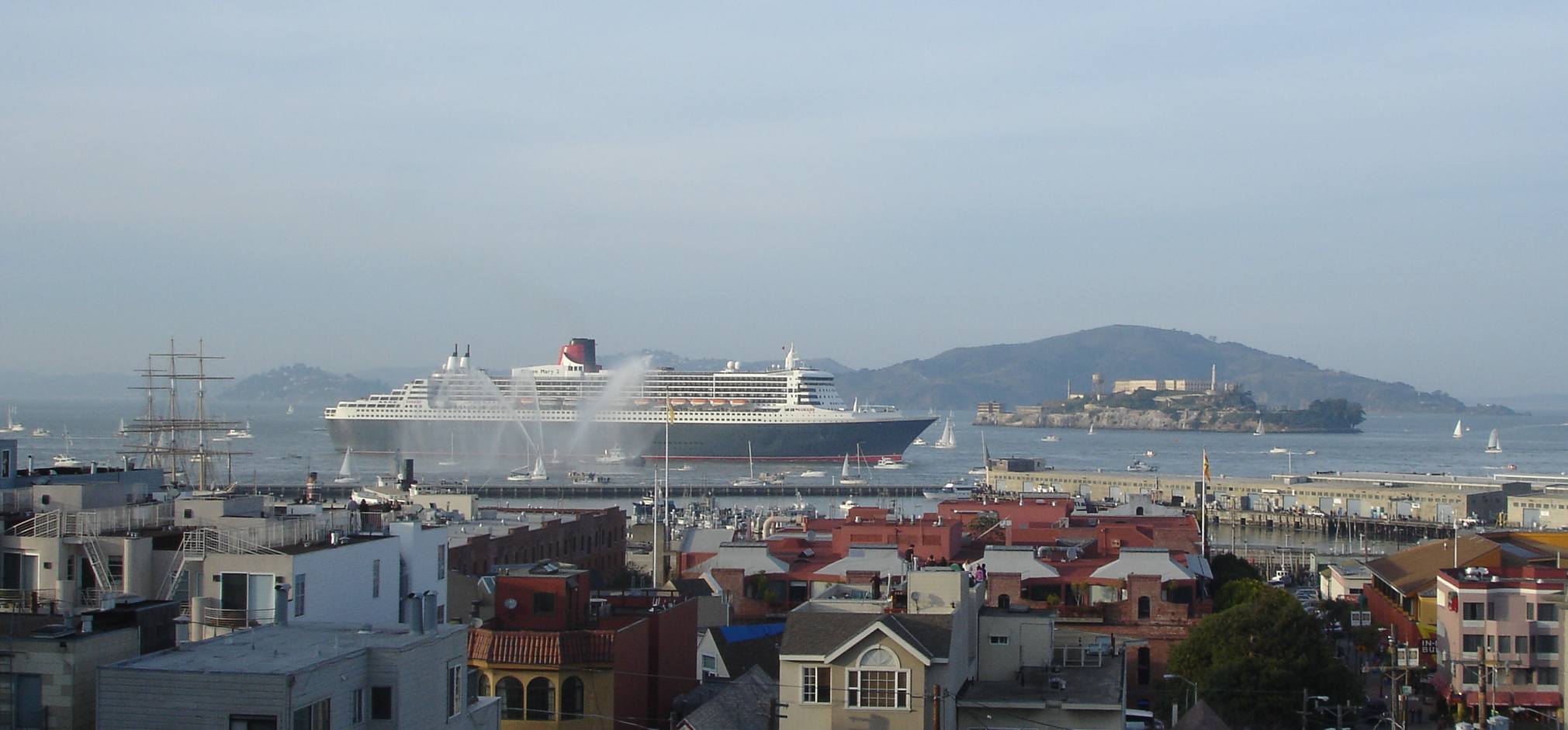 Either Queen Mary II and Alcatraz …

Or San Francisco Fog. The marine layer is blowing in from the Golden Gate at sunset and smothers Alcatraz. Sticking out behind it: Angel Island.
And beyond San Francisco…
…is Japanese doll artist (& my mother-in-law) Tomoko Ikeda – a treat for your eyes. Check our her work on her bilingual site: