Time to buy a condo in Miami?
Here I am with hosts Barry Armstrong and Chuck Zodda, on Boston Business Radio WRKO, Financial Exchange Network. We're discussing the increasingly ugly condo glut in Miami, and how it is, as I phrased it, "coming apart at the seams." Below is the chart I mentioned on the show.
The gentleman in the image is Barry Armstrong, not yours truly.
This is the chart I discuss in the article. Note how the two lines make a rough big "X," with supply of condos for sale (green line, right scale) heading up and demand (sales, red line, left scale) heading down. As I said, it looks "terrible."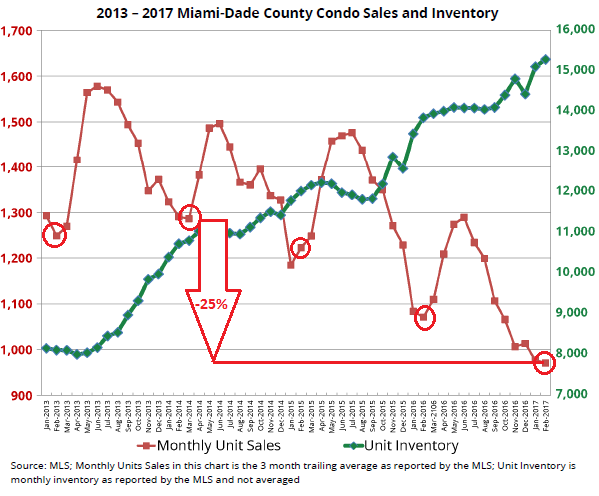 Here are my recent articles on the Miami condo glut and the preconstruction condo flippers:
Miami Condo Bust Much Worse than Industry Numbers Show
Condo Flippers in Miami-Dade Left Twisting in the Wind