Apple shares are currently getting crushed. At $95.66, they're down 8.3% after the bell. The company reported second quarter earnings that, as it has been termed, "missed across the board."
Revenue dropped 13% to $55.5 billion. Net income plunged 22% to $10.52 billion. Earnings per share plunged 18% from $2.33 per share a year ago to $1.90 per share.
Oh, and iPhone sales fell for the first time ever. Not "fell." But "plunged." In dollar terms, they plunged 18.4% from a year ago. In unit terms, they plunged 16%.
Here are four interactive charts depicting the revenue and unit-sales fiasco in the different segments. Hover over them to get the specific data (Data curated by FindTheCompany):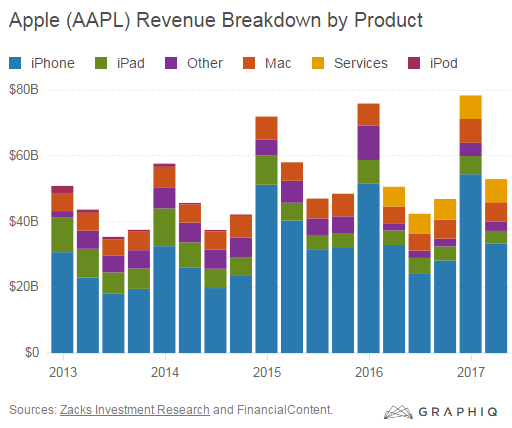 This one is the crux. iPhone sales have propped up the entire US tech sector since 2007 with an unbroken record of booming sales — a prop that has now crumbled as unit sales plunged 16% year-over-year to 51.19 million units: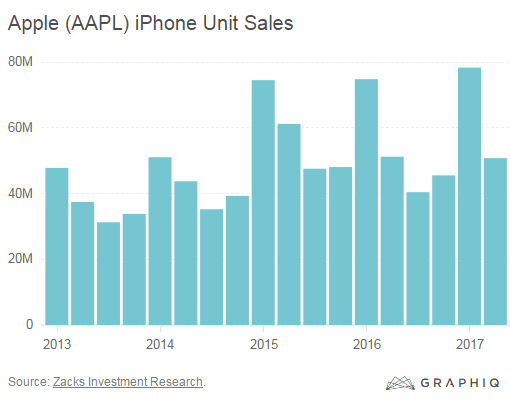 And here are Mac unit sales, which dropped "only" 12% year-over-year, to barely over 4 million units, similar to the overall PC universe, which is sinking deeply into the mire: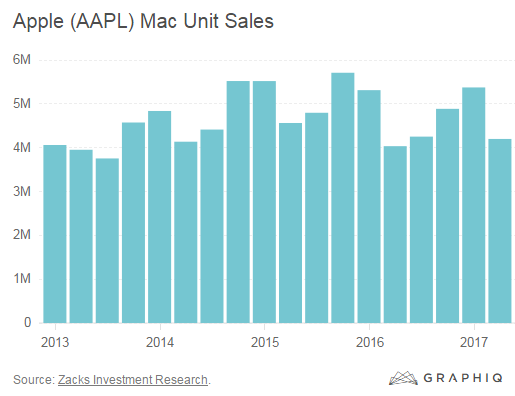 And iPad sales: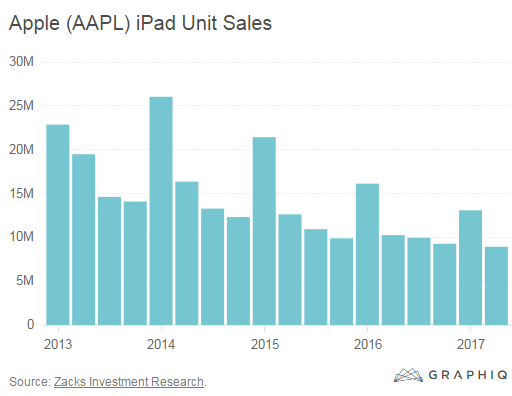 "A challenging quarter" is what CEO Tim Cook called it in an interview with the Wall Street Journal. And for Apple investors, an ugly one.
Apple has been the largest contributor to overall tech earnings. It has dominated the sector. Without Apple, the tech sector in the S&P 500 would have been suffering from declining revenues for the fifth quarter in a row. But Apple's revenue growth propped up the entire sector. But now, that's over. Here's what the iPhone sales plunge, and more specifically the Apple earnings plunge, will do to the overall tech sector. Read…  How the iPhone Will Maul Tech Sector Earnings