Double Yolkers!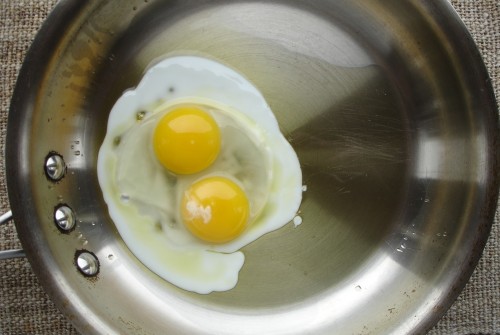 I admit, the two smaller but complete yolks in one egg are beautiful, and if I were God, I would have designed them that way from get-go, but it's bizarre nevertheless.
I can't remember ever having seen twin eggs in my life, and now, suddenly, in the span of a year, I see my fourth one. Here is a pic of …
Another set of Double Yolkers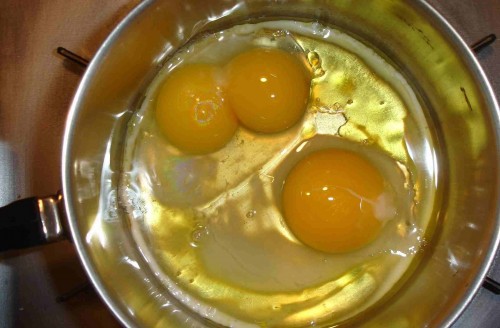 Makes me wonder whether the chicken farm is close to our Diablo Canyon nuke that might have some problemitas they're not telling us about….