Post-Election Stress Syndrome?
It didn't take long for Americans to get nervous. Sometime after 9 PM Eastern Time Tuesday evening, the media projected that Republican presidential nominee Donald Trump was winning in some key states, including Michigan, Ohio, and Florida.
Not much later, The New York Times announced, "Trump Takes Florida, Closing In on a Stunning Upset." It showed him in the lead with 244 v. 215 for Democratic nominee Hillary Clinton.
And already, our beleaguered compatriots are trying to bail out. The nearest and most obvious place to bail out to for many of them is Canada. It's a great place to go anyway. And according to media reports, the official website of the Government of Canada's immigration office – Citizenship and Immigration Canada – unceremoniously crashed,
The site comes in English and French, and both are dead. Here is what I got when I checked it just after midnight Eastern Time.
The English part of the site looks like this: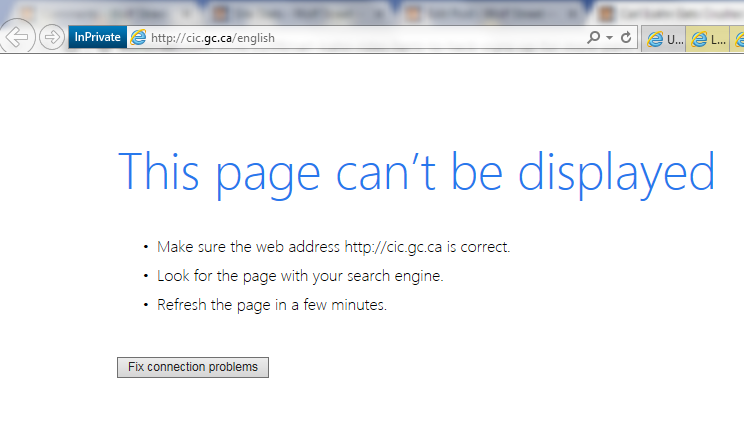 The French part of the site looks like this: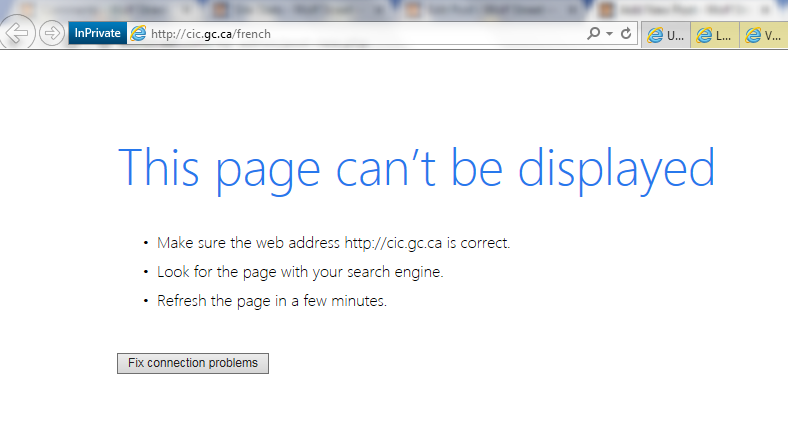 It seems we're seeing an epidemic of Post-Election Stress Syndrome sweeping across the country.
I'm logging off to spend some quality time with a good IPA.
On a more serious note, so to speak: Since Carl Icahn disclosed with much fanfare and media hoopla his stake in Hertz in August 2014, shares have plunged 78%, including 22% on Tuesday, as the foundation of the auto boom is cracking. Read… The Chilling Thing Hertz Said about the US Auto Boom