Germany, the country of the Reinheitsgebot (Beer Purity Law), and the cradle of beer as we know it, where, at the age of fifteen, my friends and I regularly drank a few Helle too many at any pub we wanted to, well, that very country not only has failed to export its beer, but now, Germans have stopped drinking it themselves, apparently.
During the heat wave that roasted the country in the spring, Biergärten were busy, and beer consumption ticked up for the first time in years, and the beer industry began to see that illusory up-year. Then the weather turned and consumption fell off a cliff. And so the dire pattern continues.
Consumption peaked in 1976 at 151 liters per capita, the highest in the world at the time, but then began its relentless multi-decade decline to a ridiculously low 107 liters in 2010. Well, ridiculously low for Germans. Only the Czechs drink more: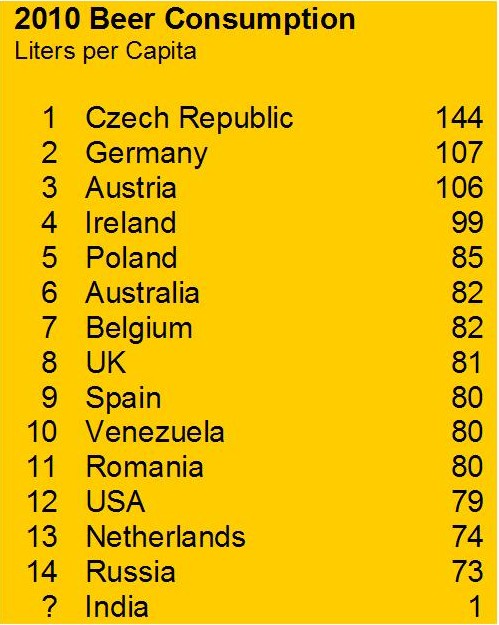 Bavarians, Germany's last hope, are still chugging beer at a respectable rate of 155 liters per capita, whereas the wine regions wuss out at 69 liters, which is an outright scandal. My grandfather, who was born in the Kingdom of Bohemia (now the Czech Republic) and immigrated to Bavaria after he'd served in the Austrian navy (!), is turning over in his grave.
The numbers—Barth Haas Group of Nuremberg, Germany, the world's largest hops supplier, just came out with its astounding annual report on the worldwide hops and beer industry—are grim for Germany. But look who is on top.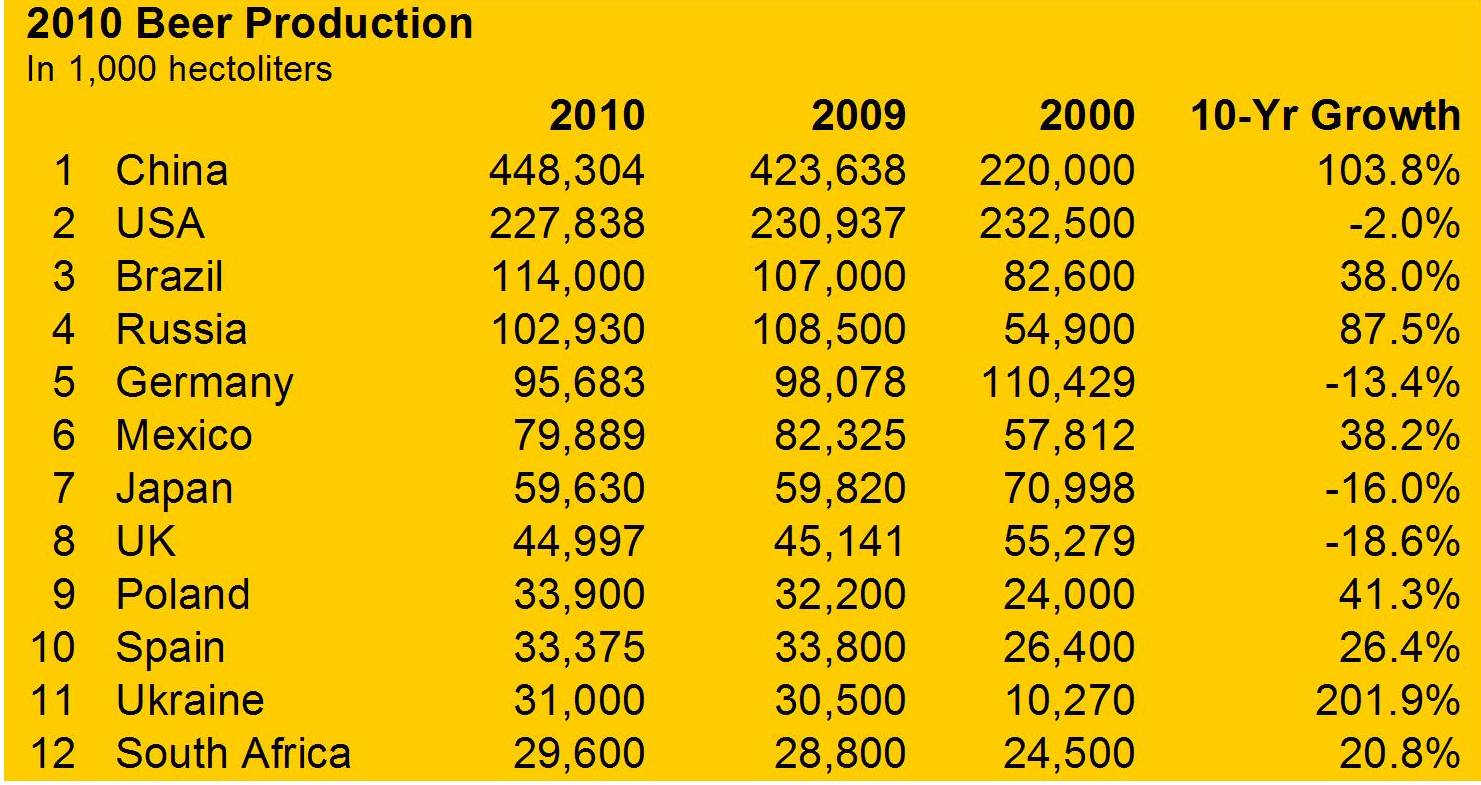 In 1996, when I went to China for the first time, beer was available, but you had to look for it. The same year in Russia, beer was a rare sight except in large cities, and we spent many a day in the Siberian August heat lusting for a cold one. Now look at these countries! But when I went to India in 1997, beer was difficult to get and often awful—one of the few things in the world that hasn't changed, apparently.
And here is where Germany outright capitulated in the beer war: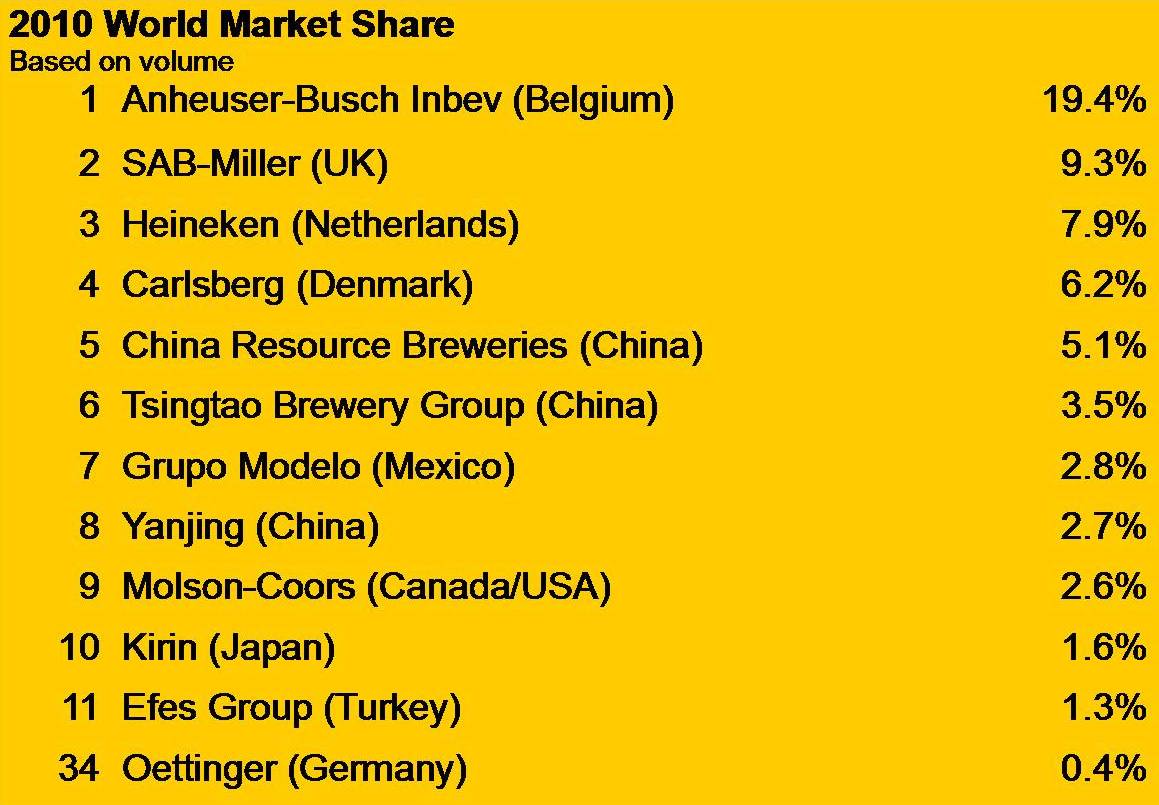 Germany's largest producer, discount brewer Oettinger, is 34th, a nobody on a worldwide scale—while the top Chinese brewers rank 5th and 6th. Oh, and whatever happened to the biggest American brands? Ask Wall Street.
Enjoy reading WOLF STREET and want to support it? You can donate. I appreciate it immensely. Click on the beer and iced-tea mug to find out how:

Would you like to be notified via email when WOLF STREET publishes a new article? Sign up here.